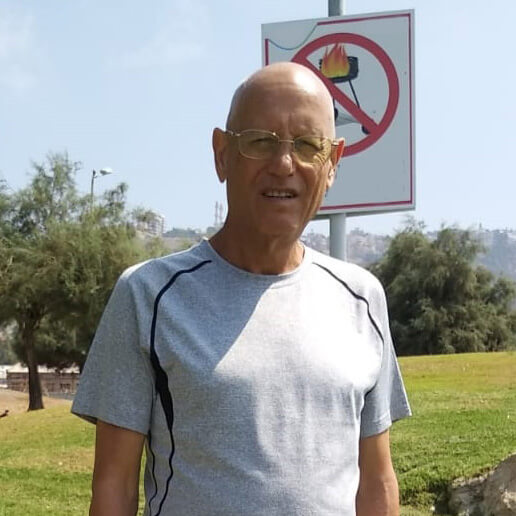 I became diabetic at the age of 66. A few years ago I developed diabetes and both my blood pressure and cholesterol levels were much too high. I injected myself with 34 units of insulin twice a day and took drugs to lower my blood pressure and cholesterol. As a result of the side effects of the drugs my quality of life has greatly deteriorated. I decided to take full responsibility for my health.
My body became a laboratory. I read a lot of books and tried many different things. In the end, I developed a relatively simple method that I think can also help other diabetics. Today I feel healthier than before my diabetes.
By profession, I am a software developer and software architect. I have experience in applied research on technological issues. I am the proud owner of several patents mainly in the field of natural language processing algorithms. I have extensive experience in writing professional documents. I do not pretend to be a professional author and this book is the first book I wrote. I tried to organize the book and describe my thoughts in such a way that it would be useful and interesting to read. I guess I'll know if I was successful when I receive your feedback.
הספרים שלי
Think Differently: How I Coped With Diabetes, High Blood Pressure and Cholesterol Without Medication
What is the dream of any diabetic?
Is it to be able to return to the eating habits of non-diabetic days?
Sorry, but this book cannot help in the realization of that dream.
Here are some other goals that this book can help you reach:
A simple method of lowering and maintaining a stable blood sugar level.
Gradually avoiding medication for diabetes, blood pressure, cholesterol and their side effects.
Reducing bodily weight and with time reach a desired weight without suffering.
Living a healthy and even healthier life than non-diabetic days.
Are these goals easy to achieve?
There are no free meals. You will have to make many changes mainly in your diet and lifestyle to realize them. This book will show you how to do it successfully step by step.
Many challenges await you on the way and around every corner. This book describes my story. Everybody's story is different. The book gives you the basic tools of how to think and how to deal with all situations. Every person must take advantage of the skills he has acquired throughout his life to manage his diabetes.
The skills that can be of great help to you are:
Lots of determination and motivation
Patience (this can take some time)
Open mindedness, creativity, and improvi [...]