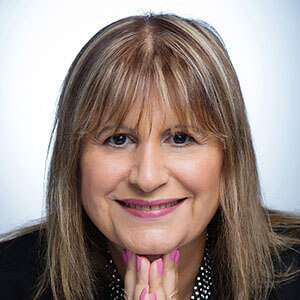 הספרים שלי
The Secret of Big A (Embracing the ABC with Love Book 1)
Are you looking for a children's book that entertains and teaches at the same time? Your search ends here!
The Secret of Big A is the first in a series of 27 books that will help your children learn the English alphabet, while taking them on a magical journey through the world of letters! The books adopt a learning method based on the view of Prof. Gerhard Roth, an esteemed neurologist.
"Embracing the ABC with Love" series offer:
Implications and teasers to stimulate children and spark their interest in the entire series of books;
Letter-shaped objects (both uppercase and lowercase), floating trains and a BIG SECRET, revealed only in the last book, to engage our little readers and keep them amused
A creative way of learning and absorbing new information
Children get:
Command over the English alphabet as a by-product of reading an interesting story
A great preparation for their primary education
Less stress while passing from preschool to school
Learning habits developed naturally, rather than being forced upon them
A positive experience that they will have fond memories of
You want to help your children learn? Get these books and help them fall in love with learning!
The Big Party
"The Big Party", deals in our love for partying and parties. We organized two parties, one of which was a big disappointment, and the other, a great success. What do you think was the cause for such different results? Was it the way the parties were organized, or maybe the type of collaboration that went into preparing them? Perhaps there was a marked difference in marketing. Or it might have been the fact that people were or were not recognized for their efforts. Whatever the reason, a successful party requires a business plan, centered on defining the purpose of the event. We are sure your children love having and going to parties, too, so read this book and help them become successful organizers.
The Forex Clan
"The Forex Clan", combines an imaginative idea for world travel with basic concepts of foreign exchange. Our group of friends flew on kites to various parts of the world, with a task: to bring a souvenir. But they had only dollars with them. Did they succeed? And what did this experience teach them about currencies and trade? They had to deal with various types of bills and coins, as well as with the different value of national currencies and the notion of foreign exchange. And by the way they also learned about the existence of other countries. Read this book with your children and enjoy with them an adventure that will combines imagination and fun with the arbitrariness of international money.
The Creative School Class
"The Creative School Class", tells the story of a contest to find the most creative class in the school. But the idea was not to excel individually in arts or crafts, as is the usual understanding of creativity in children. We were asked to find an idea that would be socially beneficial. Then, we had to implement our idea through cooperation. Through this experience, we learned about the environment and recycling, but also about consensus, commitment and engagement, solution finding, collaboration, and creative thinking. If this sounds familiar, it is because these values are crucial to modern entrepreneurship, since they help us adapt to an ever-changing environment. We learned to look at things from outside the box and to find solutions accordingly. Sharing our story with your children, you can teach them to do the same and take advantage of life's opportunities.
The End-of-School-Year Show
"The End-of-School-Year Show", deals in the perennial dilemma of collaboration vs. idiosyncrasy. Our class had to put up a show at the end of the school year. However, we all wanted to shine in different directions. So how did we manage to get our individual wish and still produce the best show in the entire school? Largely thanks to teamwork, which is based on strategies of conflict resolution and division of labor. In our case, this vital trait was enhanced by creative co-optation of ideas from the animal kingdom. Read this book with your children and help them understand how they can shine better together with their own friends.
My Money Box
The "My Money Box", deals in spending habits. We accompanied our fathers on a shopping trip to the supermarket. On the way, we found a couple of things that we absolutely had to have. However, after talking with them about spending, budgets, and savings, we made quite a different purchase. Could a simple shopping trip enhance our awareness of resource sharing and resource allocation? Or did our intuitive familiarity with the notions of prioritizing and postponement of gratification lead us to a new appreciation of the possibilities of investments? How did we come to learn of the value of money? We know that your children also go shopping with you. By reading this book, you will learn of ways to maximize the experience. Help them deepen their commitment to the family unit while becoming more conscious of the importance of financial planning.