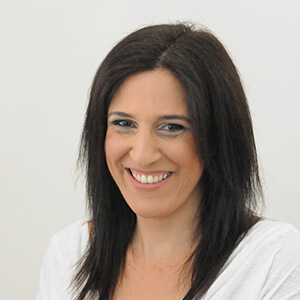 Sigalit Benbenishti is a naturopath who assists people in acquiring healthy habits using natural nutrition. She helps women who suffer from acute and chronic pain and women who suffer from chronic diseases, by providing them with personal guidance, support and ongoing accompaniment, as they learn and absorb these changes over time. She believes that women who will make the change and feel the improvement in their health, will introduce this change to their families and pass the passion for eating healthy, delicious food to their children.
Everybody deserves to be healthy, and the more we engrain our children with a healthy lifestyle, the better the works we live in will be.
Out of her love of health and children grew a passion to write children's books that will motivate your kids to eat healthy and to succeed in any area they choose. She has written books such as, "Healthy Hailey", "Chris's Big, Healthy Salad", "Sandy Wants a Candy", "Hailey's White Dress", and "Emma's Messy Room". In her books, Sigalit incorporates her personal experience as well as her knowledge of a variety of practical tools, which she has accumulates over the years.
Sigalit believes that parents are their children's role models, and that they set the example. Changing habits is done gradually, and with easy steps. One can see results and become motivated to continue taking additional, simple steps which bring forth the welcomed change and desired results.
הספרים שלי
Cris's big healthy salad
This is a story about Chris. Chris is a boy who loves eating salad that only has two types of vegetables. Something surprising happens when four of his best friends arrive to visit him. Come find out how a child can eat more vegetables, naturally.
Click here to download this important book that will help you discover an easy way to get your child to eat more vegetables.
Children's book: Sandy wants a candy
This is an unexpected story you wouldn't want to miss, about a girl named Sandy. Sandy loves candy very much, and eats them every day. One day sandy asks her mother to guess what candy she wants today. Can her mother guess the candy Sandy wants? Sandy will surprise you with her request. This is a book that shows one can eat differently, even when they really love candy. It is a fun and lovely bedtime book that every kid should read.
Children's book: Hailey's white dress
Hailey has a secret to success. Her secret is… determination. This is a beautifully illustrated lovely children's book, which tells the story of a young girl with a true joy for life and a great love of dresses. One day she receives a present- a beautiful, special dress that she decides to save for a special occasion- her birthday. Hailey's birthday arrives and she is very excited to wear her white dress. During the party, she finds a spot on her beloved dress. What happens when everyone tells her the stain won't come off? This is not only a wonderful story to read to your children, but also a simple story for kids who read on their own, with a very special message about determination. This book is truly not to be missed.
Children's book: Healthy Hailey
Want your child to eat healthy and tasty food?
This story will help!
Hailey is a sweet, happy child, a little shy and sensitive, who loves to eat hamburgers and fries.
She discovers in different ways that living on a burgers- and- French fries diet is unhealthy. A number of events bring Hailey to change her nutrition and lifestyle.
This is a fascinating and moving children's book about growing up and finding the inner strength, which we all possess. It is about changing one's way of thinking, and promoting a healthy lifestyle.
The book Healthy Hailey - Teach your child to eat healthy food will provide you with small tools to shape your child's personality, strengthen their self-esteem, as well as teach about the importance of what we eat, and the effect it has on our body's health.